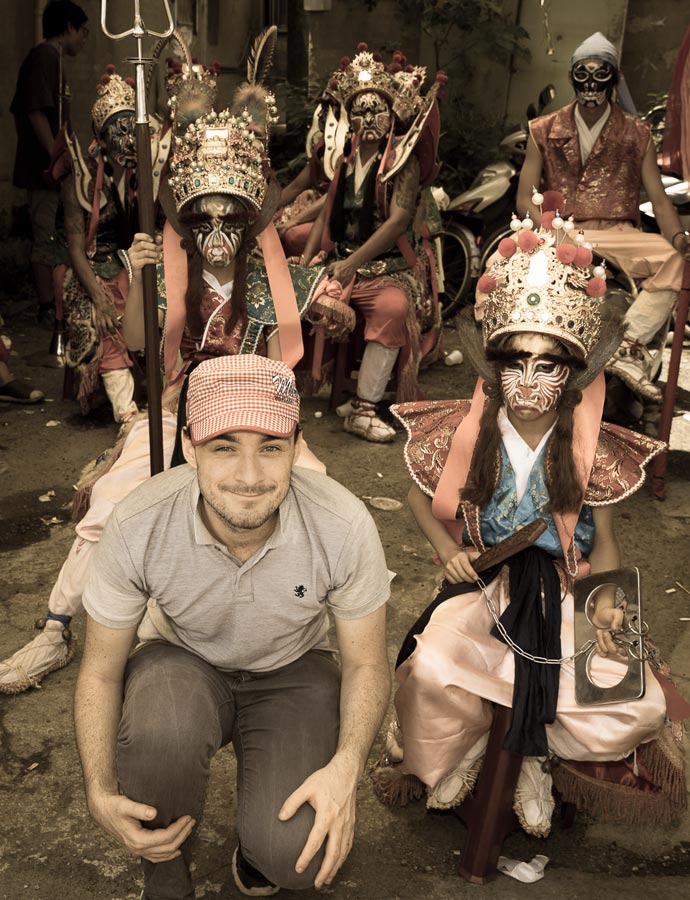 Hello, my name is Daniel Spiller, and I am the author and photographer responsible for this website. I have been living in Taiwan for around five years so far, and initially became interested in the amazing temple culture on the island because of the strong and dramatic images they can provide. However, having spent a good deal of time walking alongside the troupes, talking to them and watching them practice their intricate choreography, I wanted to know more about where the variety of gods and performance groups come from, and what they mean.
On this site, I want to present the origins of this amazing culture and faith, and to hopefully help those who are lucky enough to witness it to better understand what they are seeing.
I'd love to hear from anyone who has any comments or questions, you can get in touch
here
. This site is far from complete, and I will keep working to add content over time. I also owe thanks to many people for the amazing access I've had to this culture, and for giving me crucial information, I plan to list them here at some point.
Thank you for visiting!